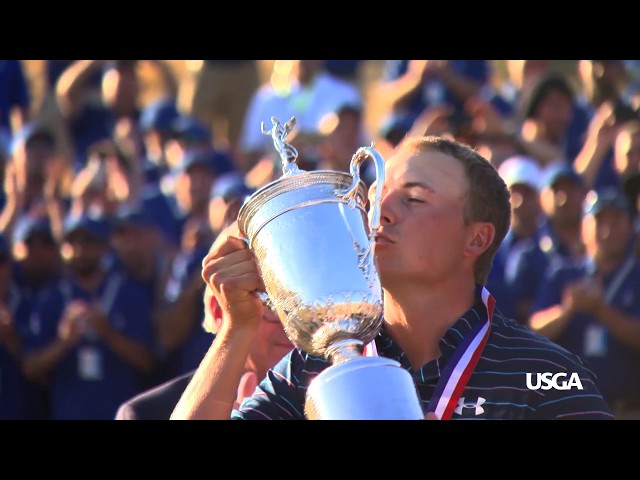 Countdown to the 2021 U.S. Amateur Four-Ball
days

hours

minutes

seconds
U.S. Amateur Four-Ball CHAMPIONSHIP
Click here for the most up-to-date information via the USGA Championship Page.
Championship Facts:
Venue: Chambers Bay, University Place, WA
Stroke Play Co-Host Venue: The Home Course, DuPont, WA
Schedule (May 22nd-26th):

Sat. May 22nd & Sun. May 23rd: Stroke play qualifying
Mon. May 24th: Round of 32, match play
Tue. May 25th: Round of 16/Quarterfinal matches
Wed. May 26th: Semifinals/Championship matches

Field size: 128 sides (2-person teams)
Click here to view qualifying results.
What is a Four-Ball competition?
Know by many as better-ball, or the shortened best-ball, four-ball is a widely popular format. The rules of four-ball call for each team – or side – to be comprised of two players. Each person plays their own ball and the lower score of the side is counted for the hole. For example, if Player A scores a 5 and player B scores a 4, the side's score for that hole is a 4.
At the U.S. Amateur Four-Ball Championship, each side will play 36 holes of stroke play to reduce the field from 128 teams(sides) to the lowest 32 for match play. Like other USGA championships, the match play draw will be seeded according to stroke-play scores. Match play will then be contested over the final three days of the competition to determine a national championship.
Download the USGA press release on the 2019 change of venue here.
#CHAMBERSBAYGOLF #PNWGOLF